Properties
| | |
| --- | --- |
| Duration | 3 Months |
| Course Examination | Two-stage Examination |
| Student Ratings | (4.3) ⭐⭐⭐⭐ (1,983 ratings) |
| Price | ₹ 8̶,̶0̶0̶0̶ ->₹ 5,500 |
| Validity | Lifetime Access ∞ |
| Content Type | ▶️ Video Lectures+ Study material + form kit |
Sample Certificate
Trending Courses
Certificate Course in Labour Laws
This course enables you to understand various acts related to labour laws, for example, minimum wages act 1948, equal remuneration act 1976 etc. This course is advisable for law students willing to practice in labour law or join any corporate in HR and finance department. It is also good for employees who want to take benefits of these acts.


This course is comprised of 13 modules, each of the module deals with separate labour laws related Act. The first part deals with industrial relations and labour organization where there will be an extensive study of Factories Acts, Minimum wages Act, Industrial Disputes Act, 1947, Industrial Employment (Standing Order) Act, 1946 and Trade Union Act, 1926. The second part largely dwells upon subjects of two broad categories, first category deals with employer-employee relations in terms of employers' prerogatives and disciplinary proceedings and the second category transact with regulations relating to labour welfare, such as Wage, Bonus, Retrial Benefit, provisions relating to contract labour and social security measures such as Workman's Compensation, Insurance, Safety. The third part of this course includes understanding new acts Code of Wages 2019, Industrial relations code 2020, Social Security Code 2020, Occupational Safety, Health and Working Conditions Code, 2020 and also Sexual harassment of women at workplace Act, 2013


This course is beneficial for all professionals that are working in field of HR management, Payroll practitioners, Lawyers practising in field of Labour rights, Law students and labour right activist.

The course has been designed to cover all primary concepts in simple language. The 3 months duration of the course makes it easier to understand and develop in-depth understanding about all labour law related acts.

Audio/Video Lectures: The course also comprises of audio/video lectures, that discuss various topics. This enables the student to memorize it conveniently, further the students may listen/watch to this any time.

Forms:
- ESI Forms - PF Forms - Notifications - Circulars - Editable Forms
Course Benefits:
- Comprehensive of overview of various labour law acts
- Clear understanding of main concepts of labour law by way of example.

Course Duration: 3 Months
Course Examination: Two-stage Examination
Benefits of ILMS Certifications:
- No Minimum educational qualification
- Improves employability
- Prepared by Industry experts
- No fix timing
- Online certification
- Innovative content
- Lifetime Access
Related Courses:
-
Dual Program: Certificate Course in Labour Laws and Human Resource Management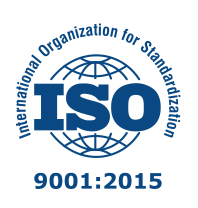 Look for similar items